Scott Taylor
Operating Partner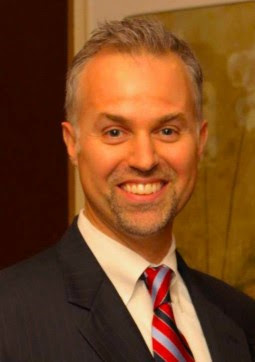 Scott Taylor is a 2nd generation Realtor, whose career has included nearly every aspect of real estate brokerage, including Luxury Property (resale and builder representation), REO (buyer and seller representation), Distressed Sales, Buyer-Seller-Tenant Representation, Large Transaction Negotiations, Brokerage Leadership & Brokerage Ownership, Agent Recruiting & Agent Training. 
Scott began his real estate career as a broker in 2005 with The Taylor Group at Sotheby's International Realty in Denver, Colorado. He won a prestigious award for high first year production and later earned the highest designations in the industry (CRS, GRI, CNE). The Taylor Group was the #3 ranked team in the Denver Board of Realtors, closing $150 Million in sales between 2006 and 2011. Scott's primary focus was listing and selling luxury properties in the Denver metro area, with single closed sales as large as $5M.
In 2013 Scott joined Keller Williams Realty as a Team Leader. During his time in the Team Leader role, the Burlington, North Carolina Market Center grew from 103 associates to 165 associates, earning Scott the Top Gun Team Leader award in the Carolinas Region and doubling the Market Center's profitability. In 2015 Scott became the Operating Partner for the Keller Williams Raleigh Market Center, which has become one of the top producing real estate offices in North Carolina's Raleigh-Durham-Chapel Hill Triangle, including the highest agent count at 300+.
In 2017 Scott became the Operating Partner for the Keller Williams Columbia Market Center, the largest real estate office in Columbia, South Carolina. In 2019, Scott launched Keller Williams Palmetto in downtown Columbia, South Carolina, which is now one of the top ranked real estate offices in that state. In 2021, Scott became the Operating Partner for Keller Williams Cary. In 2022, Scott became the Operating Partner for the Keller Williams Burlington Market Center. 
As a brokerage, The Taylor Group Keller Williams offices are home to more than 1,000 agents, and closed more than 6,500 residential transactions in 2021. Real Trends ranks The Taylor Group as #158 among more than 85,000 real estate brokerages in the U.S. Scott is a Keller Williams University Approved Trainer and he travels extensively, teaching mindset and sales techniques for the largest real estate company in the world.
Originally from North Carolina, Scott is a graduate of Elon University and he lives in Chapel Hill, North Carolina.